John G. Johnston & Associates, LLC


An Exclusive Buyer's Agent
/my_files/client_uploaded_files/slides/WPG_11197_5d4ec24be42d9793156342.jpg
/my_files/client_uploaded_files/slides/WPG_11197_5d4ec23bbba7f222584868.jpg
/my_files/client_uploaded_files/slides/11197_52166bfb6ce08079736477.jpg
/my_files/client_uploaded_files/slides/11197_513f7d71adc09617268962.jpg
/my_files/client_uploaded_files/slides/11197_52166c40ce614822873872.jpg
/my_files/client_uploaded_files/slides/WPG_11197_5d42d98e72b07147811390.jpg
/my_files/client_uploaded_files/slides/WPG_11197_5d502efa2b3e1819603244.jpg
CLICK Westcliffe MLS or Royal Gorge MLS buttons on the left to see ALL the MLS listings in Custer or Fremont Counties



A buyer's agent looks out for your best interest at all times.


A listing agent's job is to sell that listing. My job is to find you what you want. I don't care who has it listed.
Twenty-five (25%) percent of my sales are for sale by owner.
What are you looking for, I'll help you find it.
I only work for buyers!
You can't ask too many questions!
Let's TALK!
John G. Johnston
Broker/Owner/An Exclusive Buyer's Agent
(719) 783.4644 Office & Cell
email: john@johngjohnston.com
Monthly mortgage calculation is an estimate only. Actual monthly payment may differ.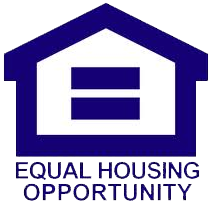 Why Use A Buyer's Agent?
If you are searching for a home, land or properties for sale in Custer or Fremont Counties, you can be confident that I can help you find what you are looking for! Being a licensed broker for decades, I know all the ins and outs. Together we will secure the perfect property for your future.

Areas of Service
Westcliffe, Silver Cliff, Hillside, Wetmore, Rosita, Florence, Penrose, Cañon City, Cotopaxi, Texas Creek, Beulah, San Isabel, Howard and areas of Pueblo County...just to name a few.
Did you sell your house yet?
No, after reading the real estate agent's description of it we decided it is just the place we're looking for.
Area Attractions


Dark Skies
Bishop Castle
Mission Wolf


High Mountain Hay Fever Bluegrass Festival
Music Meadows Ranch
Llama Trekking
Cliff Lanes
Jones Theater
Stampede Rodeo Westcliffe, CO
Hardscrabble Mountain Trail Run
Bear Basin Packtrips